The digital shift of international food marketing
December 15, 2020
The closing of borders combined with budget reductions has forced exporters to reinvent international marketing. Webinars and virtual tastings have been part of the new strategies. "We have a plan A and a plan B for international marketing in 2021," says Edmundo Valderrama, President of ChileNut. Which plan it will be depends on ProChile, the […]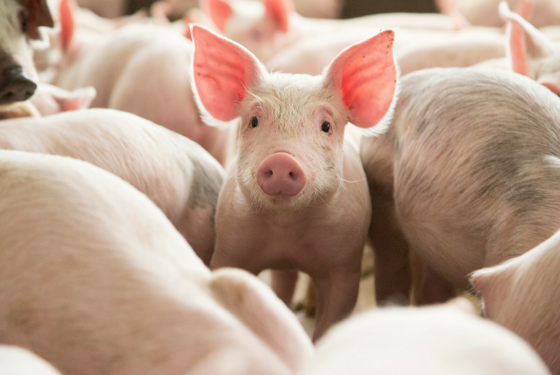 The closing of borders combined with budget reductions has forced exporters to reinvent international marketing. Webinars and virtual tastings have been part of the new strategies.
"We have a plan A and a plan B for international marketing in 2021," says Edmundo Valderrama, President of ChileNut.
Which plan it will be depends on ProChile, the Chilean Exports Promotion Bureau. The latter part of November saw representatives of the agricultural sector, from nuts to wine, going on a pilgrimage to the headquarters of the public marketing agency. Inside the Ministry of Foreign Affairs, they must defend their marketing projects for next year. In late December, ProChile will announce the financial support they will provide to every program.
In the case of walnuts, their goal for 2021 is to focus on two markets: India and Germany. Under the most optimistic scenario of public financing, Valderrama estimates they could spend about 320,000 USD in India and 550,000 USD in Germany. The plan is to launch a campaign focused on importers and retailers rather than the general public.
Of course, international marketing is going through a difficult time. Despite the fact that a fair share of agriculture depends on exports, this year international marketing suffered a dramatic reduction. The closure of borders due to the coronavirus made it impossible to send commercial representatives abroad. Government funding also saw a significant reduction.
In any event, the unfavorable scenario has forced exporters to reinvent themselves, organizing webinars, virtual fairs, and focusing on e-commerce.
"During these times of uncertainty, it is more important to invest in marketing to increase the consumption of fruits due to their health and safety attributes," says Ronald Bown, President of Asoex, the fruit exporters association.
Virtual campaigns
"The coronavirus became a transformative force of our marketing strategy, impacting all areas of management and accelerating the digital transformation. We redesigned the strategy (…) with an emphasis on the promotion of human talent and an acceleration in the use of virtual platforms, as well as the implementation of new marketing tools with a special emphasis on trade intelligence," explains Jorge O'Ryan, General Director of ProChile.
The public official explains that in 2020 they focused on Asia. ProChile organized the first e-business roundtable with Asia and Oceania, the digital campaign "A Bit of Chile," implemented with the exporting associations of nuts, wines, dehydrated plums, and honey. They also created the Chilean pavilion on Alibaba's Tmall. Chilean products were also available on e-commerce platforms such as Tmall, JD.com, and Suning in China; Naver in South Korea; and Rakuten, Amazon, and Yahoo in Japan.
Moreover, there was less funding allocated to international marketing this year.
"The budget cuts were around 39% in 2020. Given that we were facing an unknown scenario, we started again from scratch to channel public investment more efficiently," O'Ryan admits.
Ronald Bown explains that they had to rethink their marketing activities. "We had to prioritize our promotional activities, reducing the total investment and the number of campaigns. Kiwi fruit campaigns in India and the US were suspended and no international fairs were organized, for example. Resources were focused on online activities, especially in the US and China. With ProChile's support, we are also planning to implement activities in new markets, such as Vietnam, India, and Thailand, since the pandemic has demonstrated how important it is to have diversified markets."
Meanwhile, ChileCarne, which brings together meat exporting companies, explains that the budget for pork in China, its main market, fell by 42% in 2020.
"We had to cut down from having activities in two cities to just one. We also wanted to include poultry (chicken and turkey) in marketing efforts, but it wasn't possible. Nevertheless, we did carry out significant activities. In August, we launched ChilePork's account on WeChat, the most widely used social media in China," says Juan Carlos Domínguez, President of ChileCarne.
At the same time, we decided to postpone in-person activities in Japan and South Korea until the first half of 2021. Domínguez explains that in October they held three webinars for Asian importers to maintain the relationship and disseminate news about the meat sector. On average, 115 people attended each webinar, 80% of whom were importers from Japan and South Korea.
Lessons learned
The difficult journey through the desert of 2020, at least in budgetary terms, was not in vain. The trade associations and the government had to reinvent various strategies and some of the changes in marketing are expected to remain. "I think it is interesting that companies and associations demonstrated great flexibility to move marketing into the digital world, away from traditional in-person activities," says Angélica Valenzuela, Commercial Director of Wines of Chile.
In the case of wine, she says that a significant number of virtual tastings were held, as well as seminars and master classes. The impact in terms of number of people reached by digital activities greatly exceeded in-person activities. In addition, key stakeholders were more easily reached. Furthermore, the wine sector learned how to develop the logistics to deliver wine samples to numerous foreign consumers at their homes.
The explosion of e-commerce, due to the difficulties for consumers to leave their homes, is here to stay, thereby opening up a new commercial channel.
"Other elements that became relevant were health and sustainability. Chile has advantages in this regard and companies have been working on these topics for years. Consumers are now more aware. You have to showcase what Chile is doing in terms of health and sustainability," Valenzuela concludes.
Source: Revista del Campo (Agricultural Section), El Mercurio Newspaper