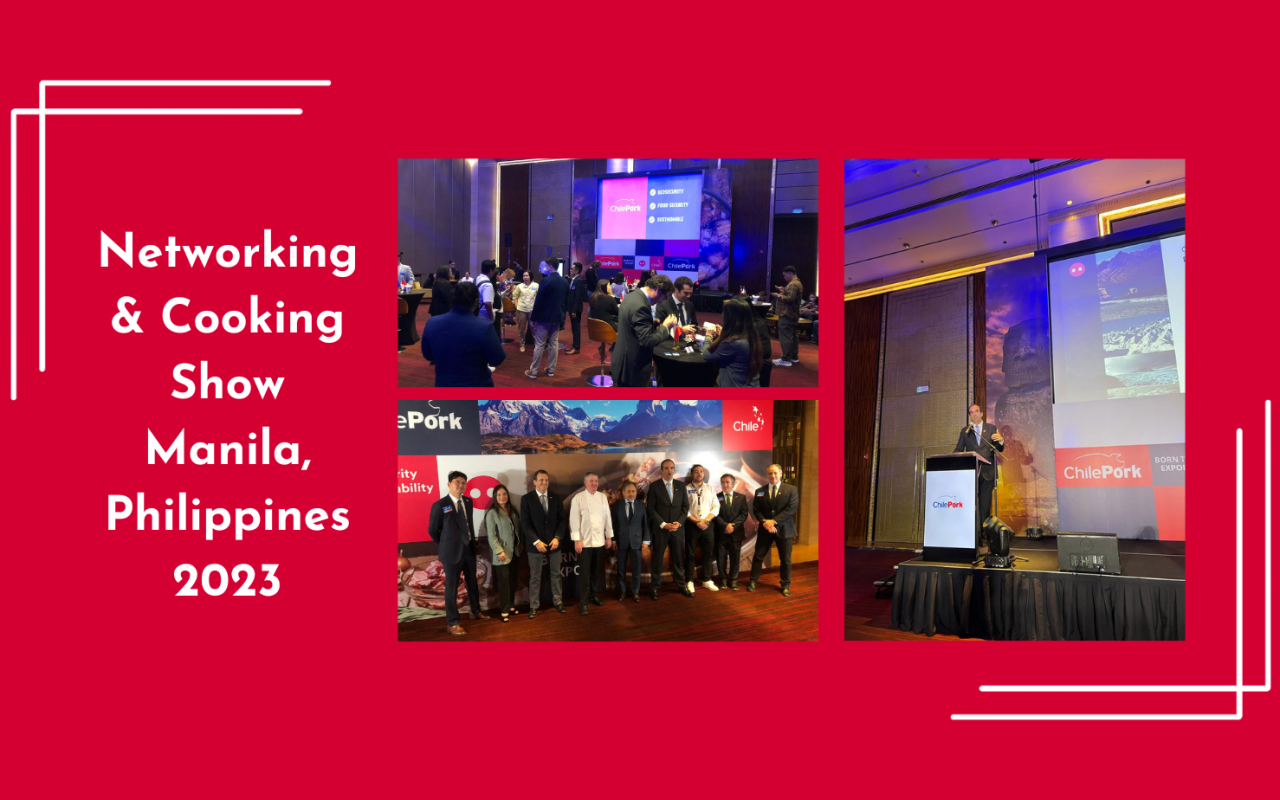 ChilePork promotes business exchange with the Philippines with successful networking event
November 7, 2023
Following the launch of the ChilePork brand in 2022, the Hyatt Hotel in Manila once again hosted the brand's annual event in the Philippines, which brings together all Chilean pork exporting companies. It was attended by the various actors of the supply chain, exporters, importers, media outlets, and influencers, making it the perfect place for […]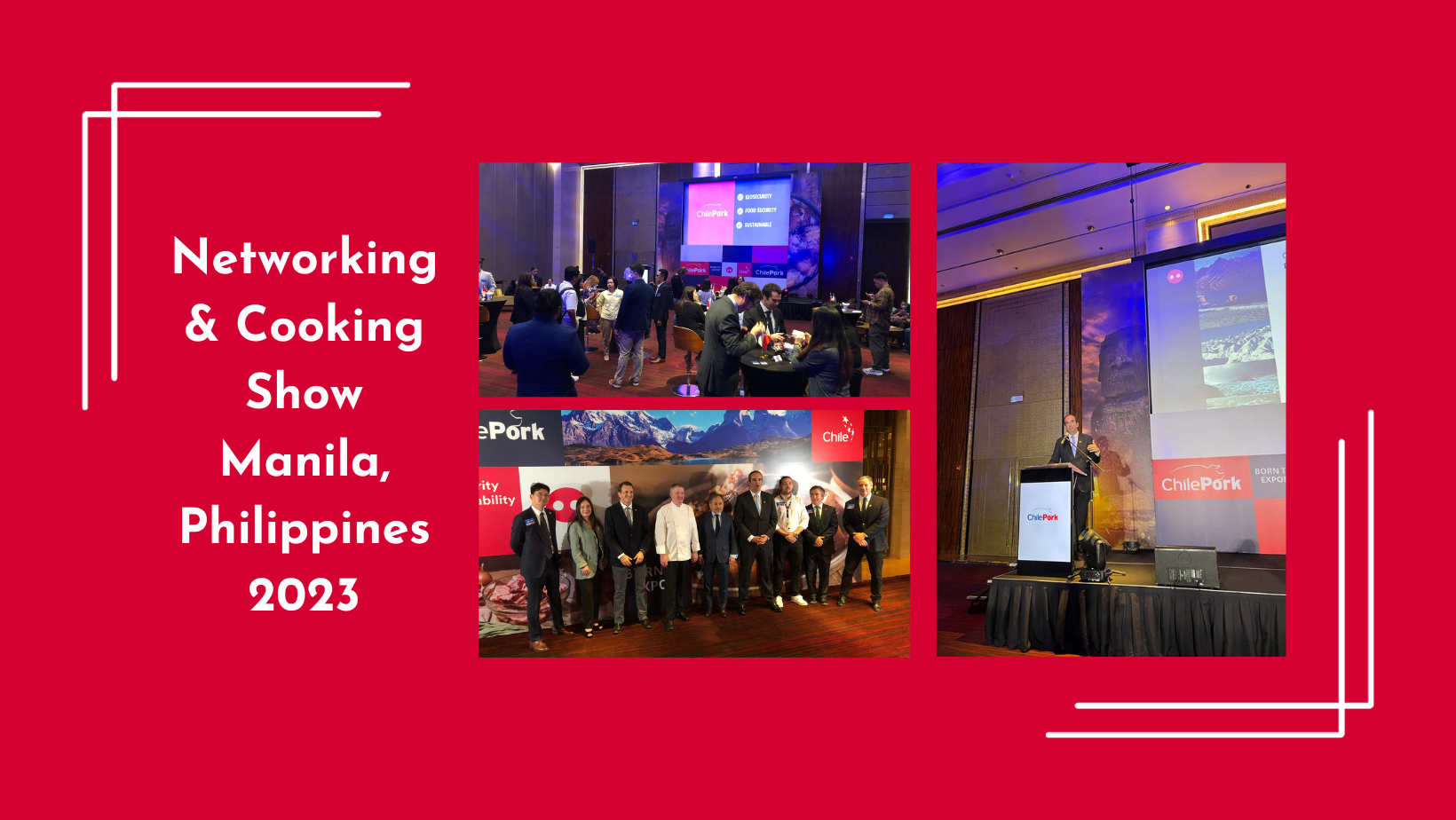 Following the launch of the ChilePork brand in 2022, the Hyatt Hotel in Manila once again hosted the brand's annual event in the Philippines, which brings together all Chilean pork exporting companies. It was attended by the various actors of the supply chain, exporters, importers, media outlets, and influencers, making it the perfect place for business exchange. The high-quality cuisine, showcased on a cooking show, left attendees in awe.
At the event, the Chilean Ambassador to the Philippines, Álvaro Jara, said that this market "offers great opportunities for Chilean meat exports, especially pork. The Philippines is a country of more than 110 million people and by 2050 they will be 150 million." Talking about the prosperity of the Asian country, ambassador Jara added: "it's an economy that grows 6% each year and needs to ensure enough food for its population, largely through imports."
Juan Carlos Domínguez, President of ChileCarne, is optimistic about the prospects for Chilean meat exports in the Philippines. "We are back here in Manila, promoting ChilePork for the second year in a row. Three years ago, we were finally cleared to export our chicken and pork from Chile to this country," he noted. Domínguez also highlighted the need for importers, distributors, and opinion leaders to learn about the quality of Chilean pork and what sets it apart in the global industry.
Not only was the event a great business opportunity for companies, but there was also entertainment. After some words of welcome from the Chilean representatives came the much anticipated cooking show. It was led by Mark Hagan, Grand Hyatt Manila's executive chef, who delighted the audience with his recipes. He was joined by chef Gaz, a key figure in the hotel's culinary operation. Together they prepared delicious recipes made with Chilean pork, with dishes such as "Chinoy marinated pork jowl" and "calamansi aioli."
Chef Mark talked about Chilean pork: "It was a pleasure to cook with such a high-quality product. As I said during the demonstration, the yield of the product you purchase is very important." He added that ChilePork's product and packaging are top-notch: "It comes vacuum sealed and with the right weight. Then we tested its yield. After thawing and being on the fridge for 2-3 days the product lost almost no moisture."
After savoring a feast with the exquisite creations, the 62 professional guests, 9 influencers, and representatives from 4 media outlets had time to interact and do some networking, strengthen ties, and explore new business opportunities.
In all, ChilePork's event in the Philippines was the perfect blend of business and cuisine, a sign of a promising future for Chilean meat in various Asian markets.
Learn more about this event here: https://flic.kr/s/aHBqjAYp45