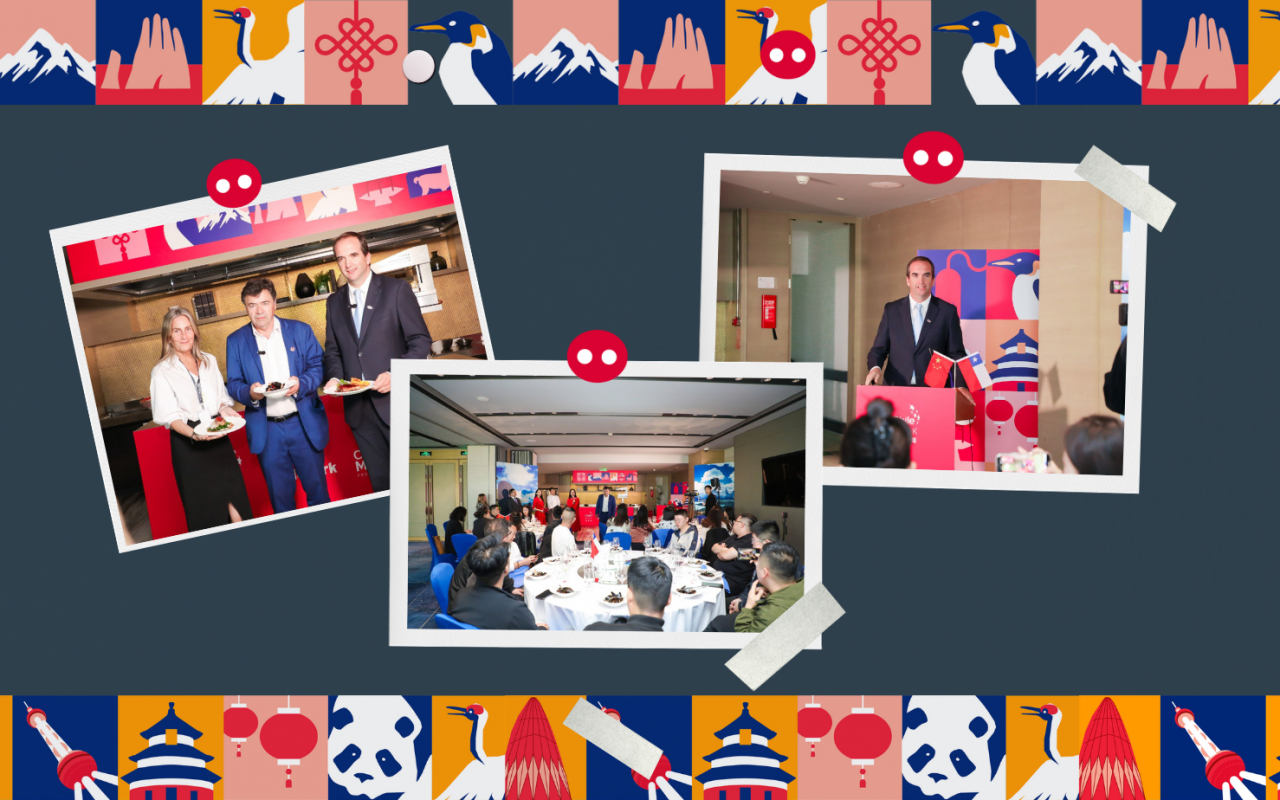 ChilePork keeps growing in the foodservice sector after cooking master class in Beijing
November 7, 2023
As part of Chile Week China 2023, which was held in person again after two years, the ChilePork, Wines of Chile, and Chile Mussel brands held a cooking master class in Beijing on October 17 for 14 representatives from the foodservice industry, 5 key importers, 3 media outlets, and 5 influencers, all of whom reach […]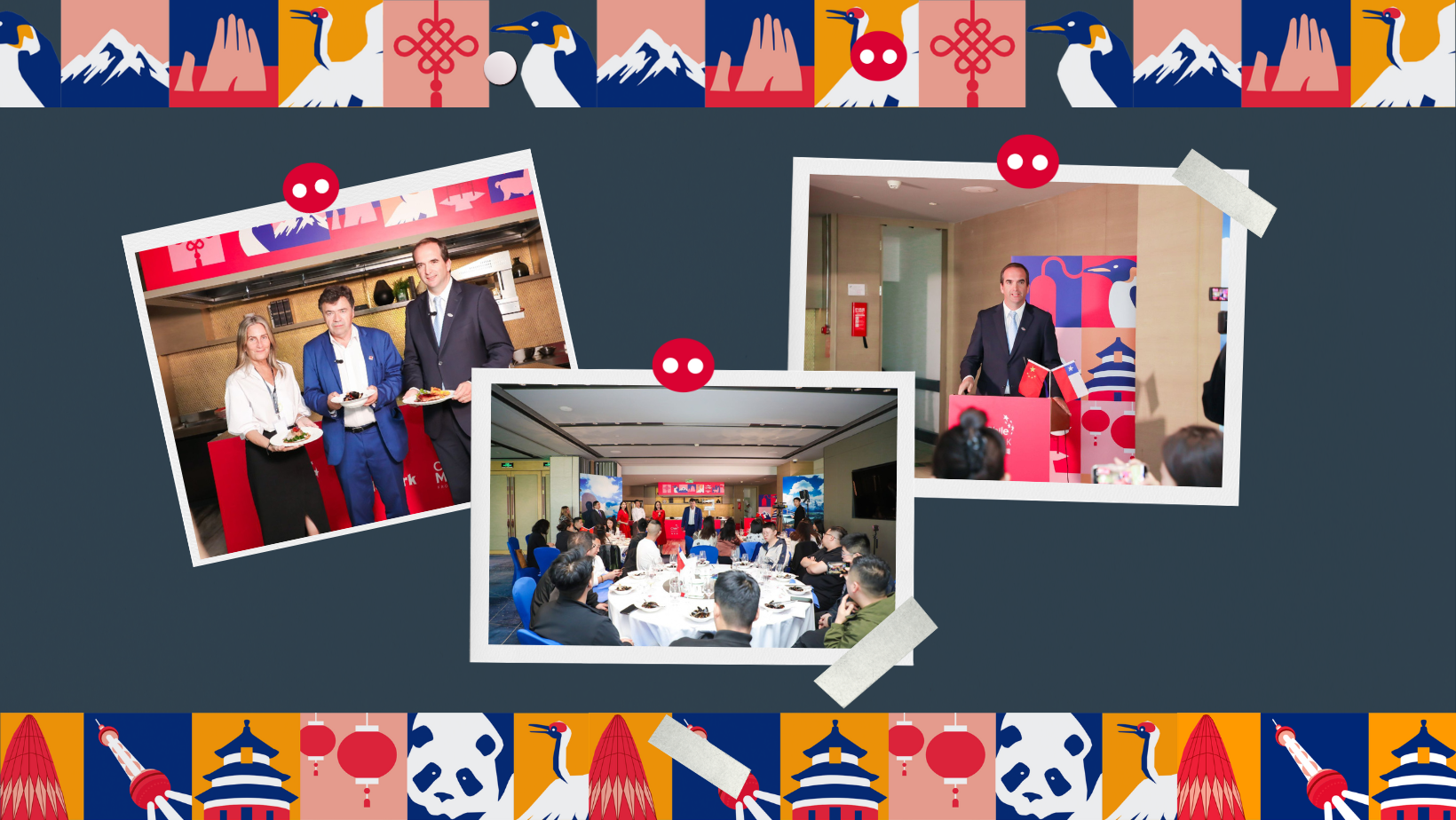 As part of Chile Week China 2023, which was held in person again after two years, the ChilePork, Wines of Chile, and Chile Mussel brands held a cooking master class in Beijing on October 17 for 14 representatives from the foodservice industry, 5 key importers, 3 media outlets, and 5 influencers, all of whom reach millions of people in the Asian giant.
The event was held to strengthen the existing relationship between Chilean and Chinese companies, open up new areas of collaboration to position Chile as a reliable and sustainable trading partner, and boost exports to China. This special week highlighted Chile's privileged geographic conditions for the production of high-quality natural flavor foods, as they guarantee safety, traceability, and sustainability. All of this is reinforced by the added value of Chilean companies' progress in sustainable production and commitment to the environment.
In addition to the local participants, the event was attended by a high-level Chilean delegation, headed by the Minister of Agriculture Esteban Valenzuela, and the General Director of ProChile (Chilean Exports Promotion Bureau), Ignacio Fernández. The main Chilean trade associations were also represented by ChileCarne's President Juan Carlos Domínguez and the Business Director of Wines of Chile, Angélica Valenzuela.
The event was inaugurated by Ignacio Fernández, who underscored the strong relationship between China and Chile, predicting a promising future and thanking all attendees for their interest. Then, Juan Carlos Domínguez and Angélica Valenzuela told the audience about the particular features of Chilean pork and wine, as well as the latest developments in both sectors.
Then, it was time for renowned and experienced chef Tao Shan to take over alongside Stone Geng, a master sommelier certified by the Guild of Master Sommeliers and by WSET as level 3. They walked attendees over the making of four recipes (three featuring pork as the main ingredient and one where mussels were the protagonists) and their pairing with the best Chilean wines.
Thai pork salad
Chilean pork belly with prunes
Special pork ribs
Chilean mussels sautéed with Chinese spices
The guests were able to taste both the dishes and wine pairing  while making questions and comments freely. After the master class, a networking area was set up, where attendees could enjoy the dishes and wine while strengthen ties with attending Chilean companies.
Juan Carlos Domínguez, President of ChileCarne, the association that brings together the main meat exporting companies in Chile and promotes the ChilePork brand, had the following to say about the event: "The cooking show in Beijing was successful in showcasing various tasty Chilean products to our local partners, which helps us in our mission to promote Chile in such a powerhouse like China, a country with which we have a stable and longstanding relationship. It is an appealing trading partner for Chile, one that recognizes the high value of our industry's exports thanks to the competitive advantages offered by the safety and quality of our meat products, as well as our biosecurity standards and sustainability efforts."
Juan Francisco Carrasco, Manager of Chile Mussel, added that: "Of course China is a great potential market, given its high consumption of seafood, and mussels in particular. Both restaurants and the foodservice industry want high-quality nutritious products, with an emphasis on food safety and flavor. That's why Chilean mussels are in high demand."
Chile is China's ninth largest pork supplier and the Asian country is ChilePork's primary trading partner. Chile is also the sixth largest meat exporter worldwide. China is the second destination market for Chilean food products, with exports reaching 3.5 billion USD in 2022. Last year, food exports grew 11% compared to 2021, representing 22% of Chile's total exports. In 2022, the pork and poultry industry cemented its position as the fourthttps://flic.kr/s/aHBqjAYUGah largest food exporting sector in Chile.
Learn more about the master class by checking out the event photo gallery: https://flic.kr/s/aHBqjAYUGa