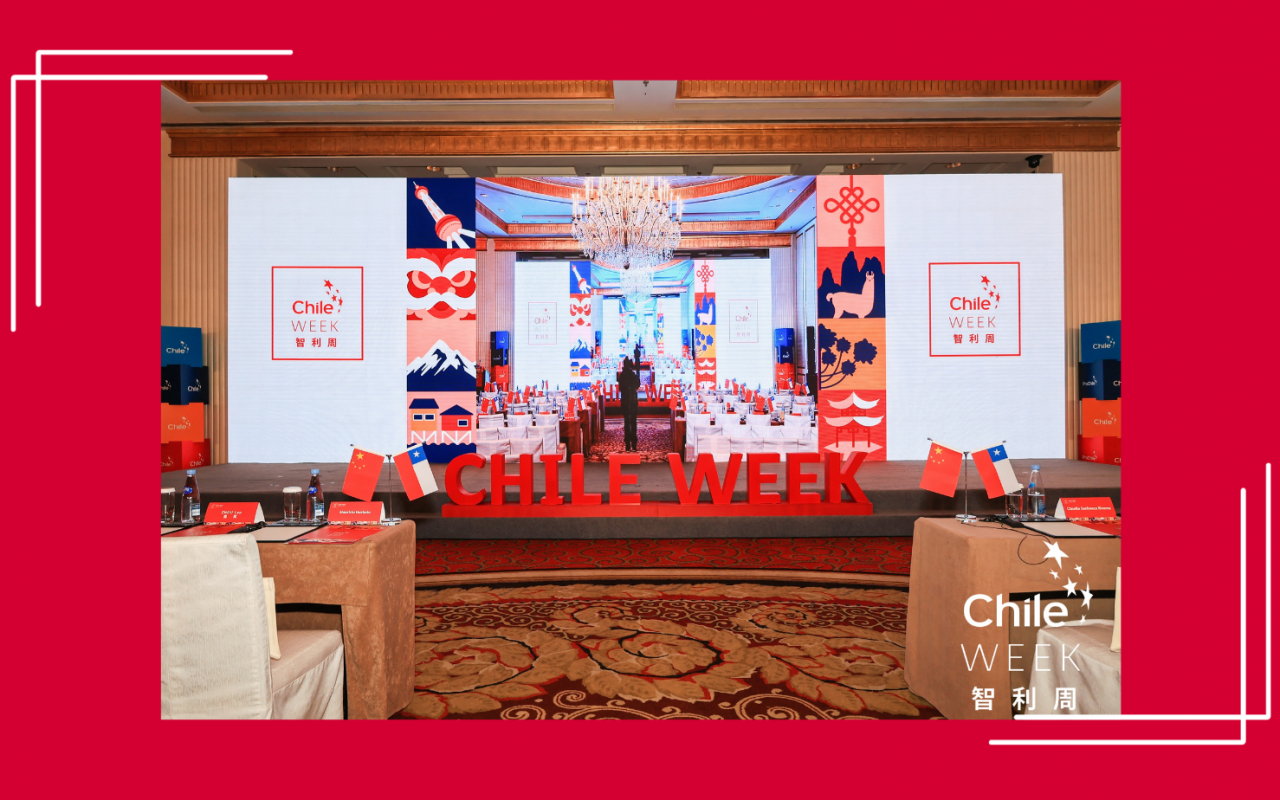 ChileCarne was part of high-level delegation attending Chile Week China 2023
November 7, 2023
The eighth edition of one of Chile's most important trade events, "Chile Week China 2023," was held in four Chinese cities, with almost 40 activities. Chile Week China 2023 was held in-person for the first time since the pandemic and ChileCarne was part of the delegations present to strengthen ties with the Asian giant. The […]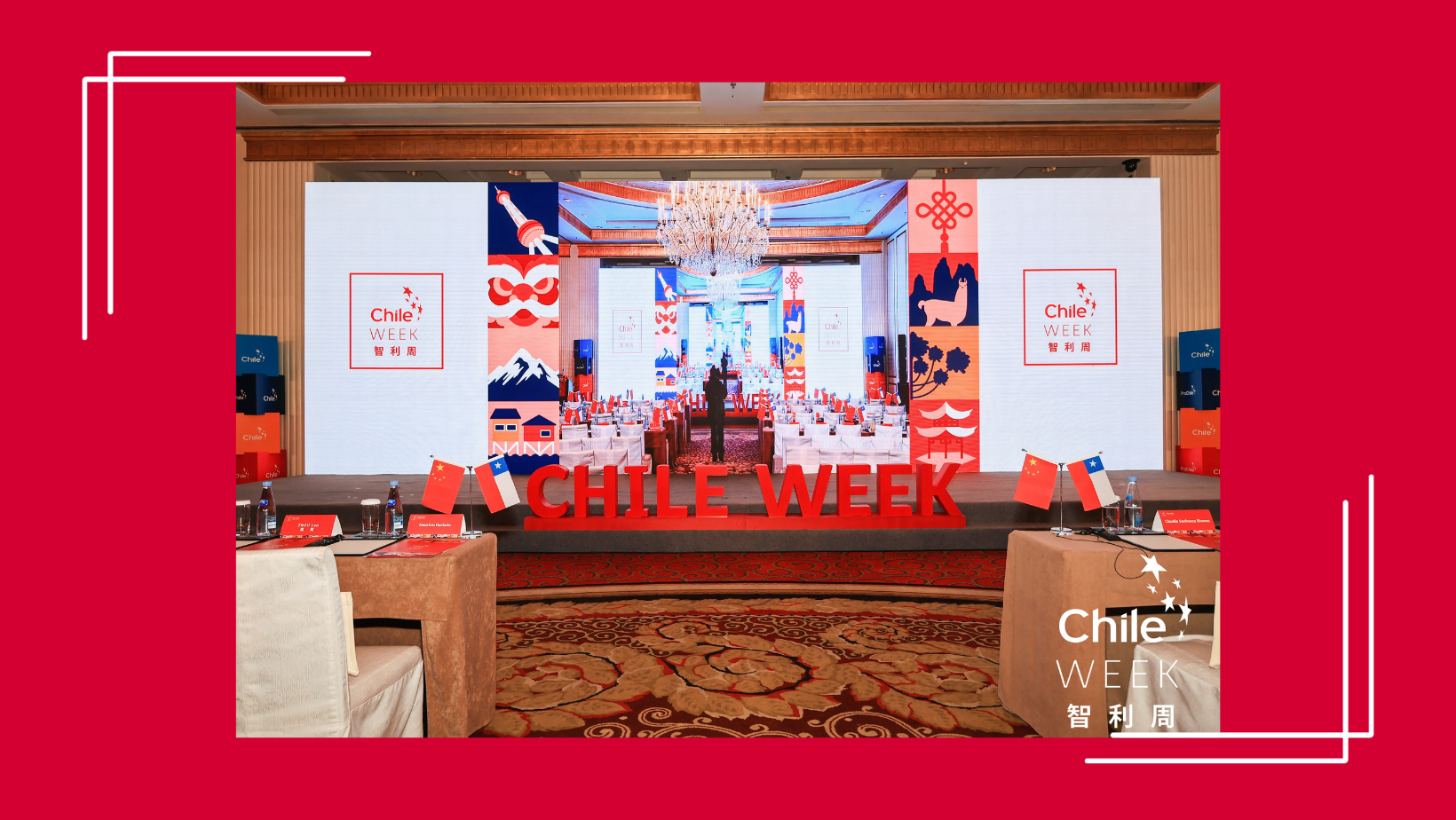 The eighth edition of one of Chile's most important trade events, "Chile Week China 2023," was held in four Chinese cities, with almost 40 activities. Chile Week China 2023 was held in-person for the first time since the pandemic and ChileCarne was part of the delegations present to strengthen ties with the Asian giant. The event provided a unique platform to exchange knowledge, build strategic partnerships, and explore new business opportunities.
With the presence of President of Chile Gabriel Boric and members of his cabinet, the event was held from October 14 to 20 in China's strategic economic hubs: Shenzhen, Chengdu, Beijing, and Shanghai hosted high-level delegations from the Chilean public and private sectors and more than 50 Chinese companies.
On October 16 and 18, ChileCarne take part in major events in the megacities of Beijing and Shanghai, with hundreds of millions of inhabitants, which included high-level business meetings, business matchmaking, and technical tours with companies relevant for the meat industry. The goal was to reconnect and strengthen ties with Chile's main trade partner, consolidate economic relations, and thus open the path to diversify exports.
Juan Carlos Domínguez, President of ChileCarne, the Chilean Meat Exporters' Association that represents the ChilePork brand, highlighted that: "The white meat exporting industry was pleased to be part of these key meetings with our Asian trading partner, to consolidate our relationship with importers, distributors, and many strategic partners. We trust that this relevant milestone will help strengthen the links between China and Chile even further, and that it will provide more visibility to our product, which stands out for its safety, traceability, and high quality."
In turn, a statement from the Chilean salmon farmers' association, SalmonChile, underscored the role of the business meeting: "China is a key market for Chilean salmon and we are happy to have attended China Week alongside ProChile and other key Chilean food sectors such as wine, pork, and fruit."
The main goal of Chile Week China was to position Chile as a reliable country for investment and to connect companies, markets, and government agencies to boost trade with this major world power.
One of the activities of China Week was a visit to the port of Yantian in Shenzhen, which handles most of the Chilean food products that arrive in southern China. Wines of Chile and ChilePork organized promotional activities such as cooking shows and wine tastings; and held an Open Day at the Chilean Embassy in Beijing, where more than 500 people learned more about Chile's leadership in sustainability, environmental protection, and country brand.
As part of this event, the Chilean government announced the signing of 13 bilateral agreements to promote Chile's aquaculture and fruit exports, and others to strengthen scientific research in Antarctica.
Currently, Chile is well established as an exporter of minerals (copper, lithium, iron, molybdenum, and others), forestry products (cellulose), seafood products such as fish meal and seaweed, and other food products like meat, bottled wine, and fresh fruit. According to ProChile (the Chilean Exports Promotion Bureau), activities like Chile Week China are expected to take advantage of that consolidation to diversify Chilean exports.
The packed agenda of events included business meetings, business advisory and seminars on various topics, as well as social activities such as welcome ceremonies, food promotion, and dinner parties.
Chile Week was an opportunity for the Chilean delegations to interact with various Chinese trading stakeholders to promote long-term business with Chile's primary trading partner.
In the words of the Minister of Foreign Affairs, Alberto Van Klaveren: "The main goal of these initiatives is to strengthen Chile's position as a stable economy and a reliable exporter in countries with big markets where there's still room to grow, as is the case of China."